Bus Planner / Student Transportation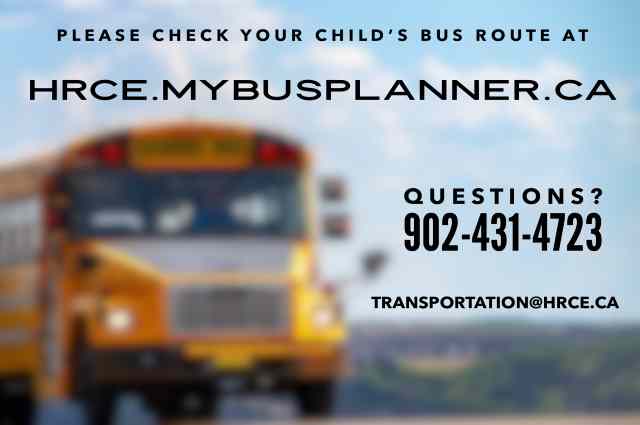 Reminder to activate your BusPlanner Parent Portal account to review your routing for September -
https://hrcetransportation.mybusplanner.ca
Dear Parent/Guardian,
If you have already activated your BusPlanner Parent Portal account, please disregard this email, however please
remember to check your routing again before school starts on September 8.

The BusPlanner Parent Portal has recently been upgraded with a new interface and log in process so you can easily
review your child(ren)'s transportation information.

A new Parent Portal account has been created for you to review busing for the 2020-21 school year.
If you haven't activated your account yet, please follow these 5 simple steps to get started.
1. Click the Activate link below and you will be sent to the BusPlanner Parent Portal.
2. Next, click Create Password (blue button).
[Please do not change or remove your email address as shown.]
3. Check your email inbox (that we've just emailed you at) and click on the Activate link to create your password.
4. Enter a New Password and Confirm New Password and click Change Password.
5. You will now be prompted to Log In with your email and password.

You're done! You will now be able to access your child(ren)'s busing information and receive automatic email
notifications about transportation updates.

If you have any questions, please contact the HRCE Transportation Team via email transportation@hrce.ca or 902-431-
4723.

More information on busing can be found at hrce.ca/transportation and for more information on the Back to School
Plan please visit novascotia.ca/backtoschool.